Our Mission

Since the start of 2008, the blockchain space has reached an incredible audience. Blockchain as we know it continues to grow and evolve within industry sectors.
Instinctively, every blockchain project should reach the main objectives: mass adoption, accessibility and utility. The Metroid community strives with the ongoing developments within our ecosystem to reach these goals. It is thanks to each supportive Metroid that our project continues to move forward as we endure all challenges.
Reach us to find out how you can assist in this wonderful opportunity of growth, and spread the word on our blockchain developments and products to the world.
Get Started With Our Brand
Do you believe in our products? Join our community
The Metroid community is setting the stage of introducing a refined approach of decentrally cultivating an accessible tech with unlimited capacity for development. Our blockchain and products, built by community developers, serve not only for the Metroid community, but also all-industry sectors.
Our mantra is "For Everyone and For Everything". We believe that blockchain is the next tech revolution that will fundamentally improve how the world interfaces via borderless transactions. Metrix Coin delivers not only a comprehensive blockchain, but also a decentralized community model that works.
Welcome to our Metroid Family!
Brandbook
Use our brandbook to access our logos, color scheme and font. Metrix Coin is more than just a cryptocurrency. It is a digital footprint of our Metroid Family.
You can visit our brand assets page "Brand & Logo" or download Brandbook PDF file here.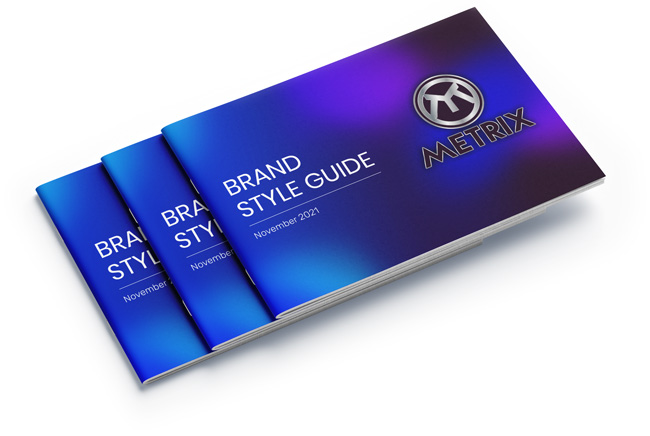 Join Us in Our Mission
Interested in setting up an interview or an event with us?
[email protected]
Get Notified
get notified about latest news and updates