Utility and decentralized payments
Metrix is a digital currency that focuses on bringing ease-of-use to the forefront of the Digital Asset age - We build products that focus on utility, as well as making it easy for the Vendor to be able to accept payments, no matter what business they run.
Dedicated Applications
One of Metrix's core foundations is building applications that are made specifically with the use of Metrix in mind. We have created multiple applications that focus on Metrix's key features, and we actively encourage and assist new developers entering the space to create real useable applications powered by Metrix.
Engaging Community
One of the things we pride ourselves on here at Metrix is our dedication toward building an active, informed and engaged community. We have involvement from community members through all steps of our process, from utilizing community ambassadors for local outreach to operating community voting for upcoming changes, products and projects -- Being an active member of the Metrix community pays
01. Features
Lets Talk Product
The things that make us unique
A scalable, flexible digital asset
Metrix was designed to be a completely flexible, easily scalable digital asset that can be used in a multitude of applications. With fast blocktimes, instant TX features and it's own payment processing app, Metrix can power any storefront, anywhere.
Easy, Secure, Proof of Stake
Metrix incorporates PoS into its everyday use in multiple ways. We believe that It's important for each user that holds a wallet to contribute to the network. This keeps TX's fast under any load and provides rewards to every holder. The Metrix team has created many applications to aide in making full use of Metrix's PoS consensus model such as: MyStakingWallet and Altitude, our lightweight electron wallet.
Powering multiple applications
Metrix was built with flexibility in mind, and that's why our team has developed multiple applications featuring Metrix -- We build these to show how versatile a digital asset can be, from being a passive income generation tool, to paying for your everyday goods and using it to bet online Digital currencies can do it all and we're here to prove it.
Our Mission
Our mission is to produce quantifiable utility for those contributing to the Metrix blockchain. Through applicable products and services, the Metrix Network continues to grow and prosper. Our modus operandi will always be to isolate real world issues, provide solutions, and enhance lifestyles.

02. Our-Team
Together, We Create
Meet the individuals that together make this business a success, but there are also those not featured here which includes "you" the community. Click the link below to view the full team.
We're Hiring!
New Roadmap Coming Soon!
03. RoadMap
Implementation Sheet
Our Accomplishments
Finished
Work in progress
Scheduled
Static Masternode Rewards
Broke top 100 on CryptoMiso
Coin Splitting Removal (Ability to set own split)
04. Products
Metrix In-house
Purpose Built Applications
05. Wallet
Metrix Wallets
For Everyone, For everything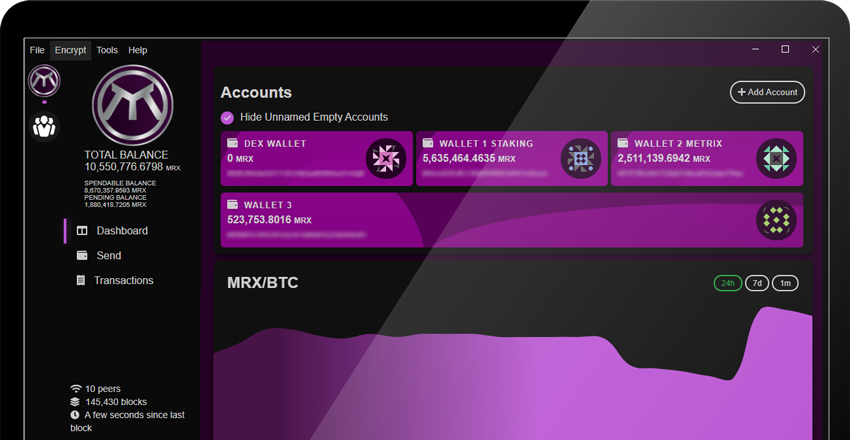 Below you can find our custom Altitude wallets built on Electron for all desktop Computers
06. Our Partners
Partnerships
Who we are proud to be working with
07. FAQ
Frequently Asked questions
Your questions, Our Answers
We know it is a big move, but it is not one we have taken lightly. We feel it will assist us in solving the issues we had with the old Linda chain and LindaX.
It allows the core functionality provided in both blockchains (MRX & LX) to co-exist within a single solution, allowing us to focus our development time on one chain.
It is a fair solution to LindaX users and it improves the future potential for MRX holders.
The chain will be a fork of the Qtum codebase and have UTXO based transactions, the same as the current MRX chain, as well as support for EVM (Ethereum Virtual Machine) based smart contract support.
Yes there will be a swap. the community voted upon the swap rate which concluded into a 1:1 MRX swap; the swap rate of LindaX will be voted on soon.
We intend for Metrix to be used in as many places a possible!
Grudge Match Gaming (GMG)
We developed our own eSports betting platform GrudgeMatchGaming.com where you can use Metrix to bet against other players and tournaments!
We did want to mention that on top of this GMG will be launching soon. With limited development time we have needed to focus on our core issues above first, but we do still see Grudge Match Gaming as a very important driver of volume. More Information on this will be released in the coming months.
MyStakingWallet (MSW)
We know that there is great benefit in MyStakingWallet until the swap over and we are hoping that the community will continue to support the service after the swap takes place. There is less requirement to have a server on 24/7, however, a lot of our users are supporting the team. We will continue to support this service for as long as there is demand.
One of our active goals is forever expanding our vendor pool!
- Are you a vendor and would like to accept payments?
We make it easy with MyStakingWallet! Contact us at support.metrixcoin.com to learn more about our easy to use tools for merchants!
Yes, the Altitude wallet has replaced the QT wallet since 3.2 - The QT wallet is slow and outdated, and this wallet is a much better fit. Try it! We're sure you'll love it.
Altitude comes with an automatic update feature. When a new update comes out you will get a notification and be prompted to update. You can also skip any update (Although you should always research if an update is mandatory or not)
Backing up your wallet on Altitude is **easy**! Simply go to File > Backup wallet Save it somewhere safe, save it often!
Yes coin controlling is still something that needs to be done on Altitude, how often is completely up to you and how many coins you have. It is best to keep your inputs over 100K each, but that is up to the preference of the user. If you wish to coin control it is simple, just go to Send > click on the Inputs button and select them all. Then paste your own address and send all your coins to it. This will combine all inputs into one 'package' or input.
Changing your language is very simple! Just go to File > Language and select one of our many supported languages. Notice an error in translation? We want to hear about it! Send us an email at: Support@lindacoin.com
08. Other Pages
Feedback & Guides
Community Involvement, and Guides
Feedback
We want to know what you think! As we move into a new future where the community is directly involved in the decision-making process, remaining open to new ideas and suggestions is key to innovation and growth. That's why we created our feedback page where you can leave comments about Metrix, and all our affiliated products and partnerships. This is an open-discussion forum conversation where you can see what has been posted by others, along with the ability to comment on any post that has been created. The core team has the chance to hear directly from you on where you want to see the project move next!
Visit Website

Wiki Guides
Are you looking for guides on how to get started with the wallet or masternodes... There is a wiki guide built for that very reason. If there is anything that you become stuck on, then please visit the Discord for community support.
Visit Website
09. Metrix Academy
Videos
Learn how to use Altitude Metrix Wallet
10. Donation
Metroids' Donation Address
Please help us and donate
At Metrix, we are always striving to achieve new heights through building our products and community. We can't do this alone and we are asking for your help!
If you would like to see more improvements then please donate to the team's donation addresses. All funds donated are on the public blockchain for all to see. The Metrix Coin address is a staking address where the community will also gain the added benefit of staking rewards on the donated funds prior to their use.
Please help us and donate to either the Metrix or Bitcoin addresses.
MRX: MPCFybXAo9XoiGbodjMkTnYLhBfoLkLHZQ
BTC: 3NhFKap8ZzKmPp5gANCZcZ9qnb7srZd3h4
You may donate MRX to this address: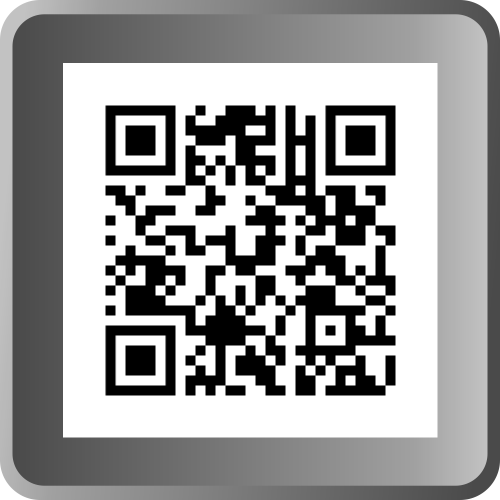 MRX: MPCFybXAo9XoiGbodjMkTnYLhBfoLkLHZQ

You may donate BTC to this address: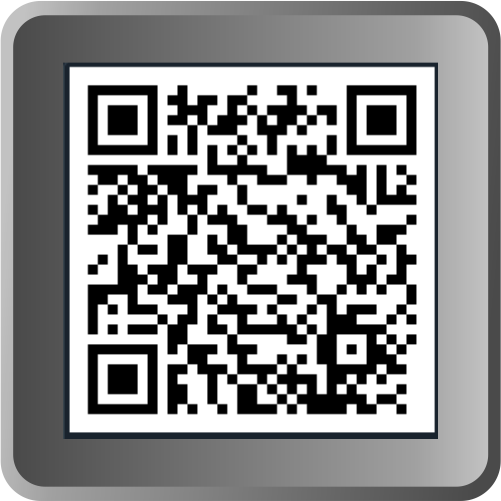 BTC: 3NhFKap8ZzKmPp5gANCZcZ9qnb7srZd3h4
Get Notified
get notified about latest news and updates